Attorney Diedre Pierce Kelly Announces Her Candidacy for Criminal District Court, Section K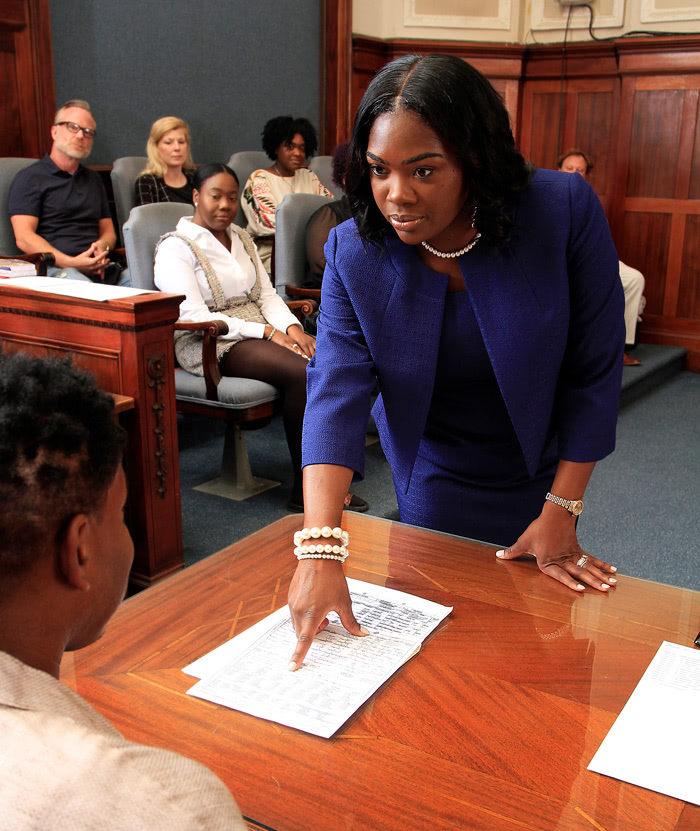 New Orleans, LA – Diedre Pierce Kelly, a local attorney and community leader has officially announced her candidacy for Criminal District Court, Division K. This seat is now open due to the retirement of Judge Arthur Hunter.
"From a very young age my mother instilled in me the importance of caring for others, hard work, and a good education. My legal career started at the age of 16 years old. I have been a court runner, receptionist, intern, para-legal, law clerk, parole officer and finally an attorney.
As a lawyer, I have always fought for individuals who could not fight for themselves. I hope to bring the experiences I've had inside and outside of the courtroom and create an environment at criminal district court that is respectful, effective, efficient, and fair to all people."
Kelly is a graduate of Dillard University and Southern University Law Center. She is currently a Senior Associate at Spears & Spears Law Firm and was previously a legislative aide in the Louisiana Legislature and a parole officer for the Texas Department of Criminal Justice.
Kelly currently serves as Vice-Chair of the Alcohol Beverage Control Board and is a member of the Independent Women Organization (IWO), the New Orleans Bar Association, the NAACP, and the League of Women Voters of New Orleans. She is a fellow of Emerge America, the Loyola Institute of Politics (IOP) and the Congressional Black Caucus Institute (CBCI).
Kelly is married to Jazzmond Kelly and has two children. She is a member of Seabrook Homeowner's Association and New Home Ministries Church.
The qualifying period for this election begins on July 22 and ends on July 24. The election will be held on Tuesday, November 3, 2020.